home fat freeze machine for cellulite
Views:11 Author:Site Editor Publish Time: 2018-11-25 Origin:Site
Would you like to sit at home and say goodbye to stubborn fat with relaxation? Our home fat freeze machine for cellulite CRYO6S helps you achieve this.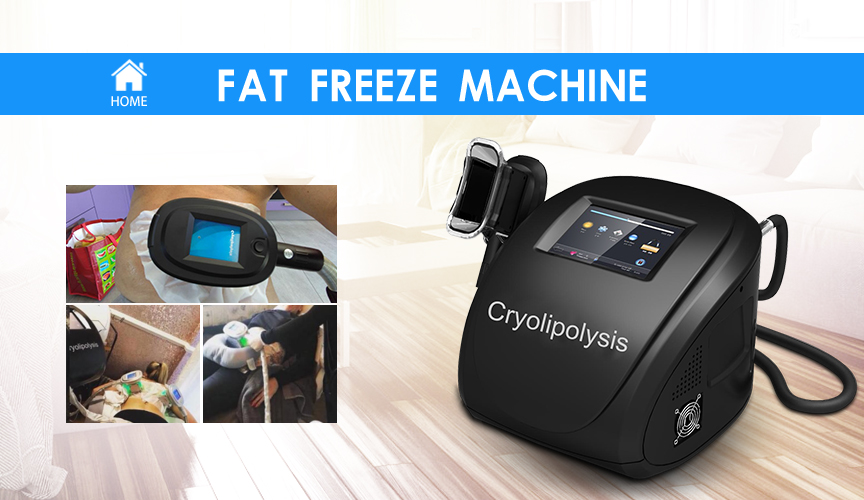 Advantages of home fat freeze machine:
1.Non-invasive & non-surgical weight loss technology
2.Easy to operate
3.Thorough temperature control
4.Treatment time setting
5.More popular way to lose weight in Europe and US
6.Reduce 26% fat in the treatment area
7.Better than RF and ultrasound fat burning technology
Features of CRYO6S:
1.Beautiful exterior design: With nice black streamline housing and great details, small portable model can save much space,excellent for both medium salon/clinics and home usage.
2.One standard size cryolipolysis handle: Equipped with one cryolipolysis handle (size 150),suitable to most of clients treatment. If any special requirement, we have other sizes handle optional.
3.High quality material & nice workmanship: The machine and applicators are made of high quality ABS.Our assemblers are well-trained and responsible for the quality of whatever they make.
If you are not satisfied with your body, contact us and we must be able to reshape it for you.