Aesthetic professional skin analysis machine manufacturer
Views:8 Author:Site Editor Publish Time: 2018-05-10 Origin:Site
Dear friend, we are aesthetic professional skin analysis machine manufacturer. Now almost each beauty clinic has one skin analyzer machine, because it can help to know the skin problem and then promote the treatment.
Here is the advantages for our skin analyzer model SA2, please kindly check: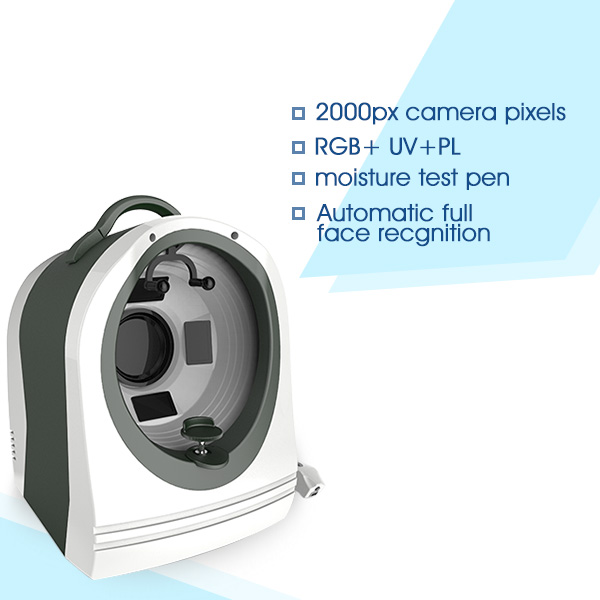 * With 2000px camera pixels, more clear and more precise, other analyzer maybe have only 1800px.
* With three light RGB+ UV+PL, which can make the result more accurate.
* Full facial analysis, automatic recognition of eyes, nose, mouth and eyebrows.
* With one moisture test pen, which is more convenient.
* Automatic full face recgnition, auto separating analysis of U zone and T zone precise fast and easy
* Windows7, windows8, windows 10 are all available
Are you open a beauty center? are you want to become a distributor? The best price we will send you!