eyes face skin lifting 1.5 3.0 4.5 mm hifu machine
Views:9 Author:Site Editor Publish Time: 2018-08-25 Origin:Site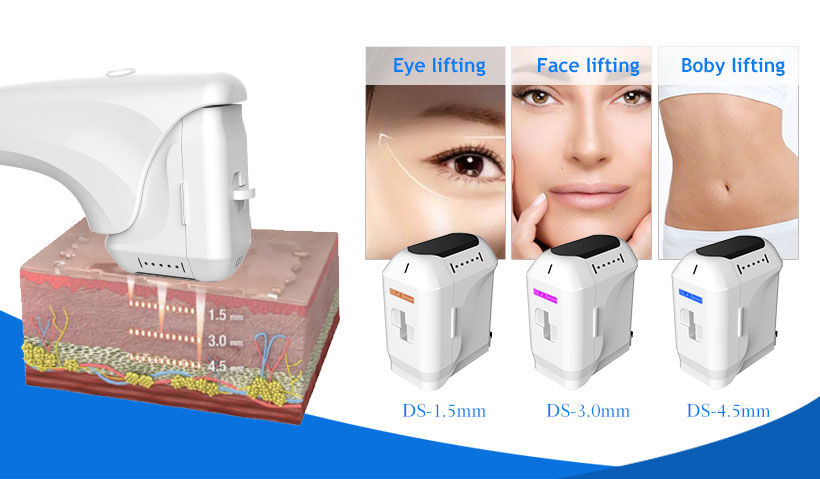 3d Hifu machine is an advanced new high-intensity focused ultrasound technology designed instrument for face lifting. The hifu machines have different transmitters for different treating depths and for different effect.
1.5mm -- The power reaches the epidermis tissue, is responsible for activating the skin epidermis in thinner tissue. treat for small areas, like eyes face.
3.0mm-- The power reaches the subcutaneous tissue directly tospeed the cell activity, making the collagen newborn and reorganized and increasing the skin elasticity and skin compacting. treat for face and skin lifting.
4.5mm-- The power reaches the SMAS layer to make heat coagulation of SMAS, performing the pulling and SMAS suspension well, having improvement from
deep to shallow so as to support the skin structure, better helping bottom layer recover elasticity, wrinkles removing and facial skin improvement.
Whit high quilty, obvious effect and easy to use, our hifu machines become more and more popular especially for eyes face skin lifting!