Christmas promotion help you to Expand market for your salon or business
Views:11 Author:Site Editor Publish Time: 2019-12-03 Origin:Site
The holidays are just around the corner, All our beauty products will have $100 off when order more than $5000 with Christmas Promotions! Promotion from 12/10/2019 to 1/10/2020!
Mainly products are as follows:
1、Cryolipolysis fat freezing machine——body shaping & slimming /fat reduction/ cellulite reduction
2、Cavitation rf body slimming machine——cellulite reduction/body contouring/fat lipolysis. Four technologies including radio frequency, infrared, vacuum adsorb and massage rollers.
3、lipohifu and hifu 2 in1 slimming machine——thigh/arm/body slimming
4、808nm diode laser hair removal machine——hair removal completely/permanently, the best hair removal machine.
5、IPL hair removal machine——hair removal/skin rejuvenation ,It combines treatment models of IPL&FP&SHR
6、E-light equipment——hair removal/skin rejuvenation, it integrate intense pulsed light, radio frequency and cooling system into one perfect system.
7、980nm diode laser vascular removal machine——facial vascular removal.
8、LED light therapy machine——skin care/skin rejuvenation,7 different light sources.
9、Fractional CO2 laser machine——skin rejuvenation/pigmented lesions/wrinkles/acne scars/surgical scars/melisma/actinic keratosis.
10、Q-switched Nd:YAG laser——Dermis pigmentation,such as lentigines, blue or black tattoo,eyebrow color. Epidermis pigmentation, such as freckle, senior fleck and yellow, red, brown tattoo,lip color.
11、 tattoo removal laser——skin-shinning/pores-shrinking/pigmented lesions/tattoo removal,etc
12、HIFU&MINI HIFU——beauty spa use& portable home use, face lifting/skin tightening/facial rejuvenation.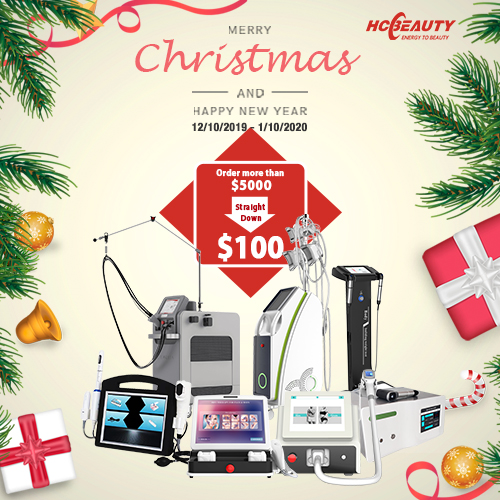 Hope to hear from you!